Share on Facebook
Are you bored with your interior after a long and cold winter? Then you are probably thinking about a home makeover. If you feel that your home needs a seasonal makeover, but you don't know how to actually do that, take a look at the following tips.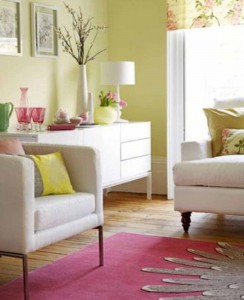 Cashmere, wool and fur blankets and cushions are perfect for #winter as they add a sense of warmth, but in #spring you should switch from such heavy fabrics to linen, cotton and silk. Moreover, put away dark #winter colors, and opt for bright colors and printed fabrics.
If you think that your #interior still needs more color, think about a colorful rug. That is a great way to make your room seem more bright and fresh without having to buy new main items, such as a sofa. Another thing you can easily change and completely alter the atmosphere is that piece of art on the main wall in your living room. Switch to bright color scheme and nature inspired print.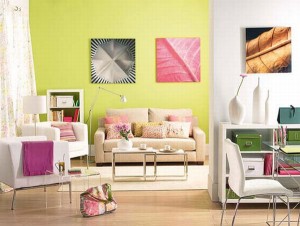 There is no better time of the year to introduce earthly elements into your home than #spring. Plants are the best choice, but if you are looking for a simpler solution, opt for tree branches. Yellow is another great color that will make a neutral color scheme #interior look bright and spring-appropriate.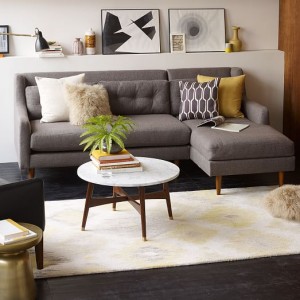 Move from your living room to the #bedroom and freshen it up by opting for linen and cotton instead of wool and cashmere and this room will immediately feel more comfortable and fresh.