Share on Facebook
If you want to appear slimmer, enhance your curves, and look chic, pencil skirts are the right solution for you. This timeless piece of clothing can flatter your figure no matter your body type and it is perfectly stylish for day and night. It is very versatile and there are many different ways to style it quickly and easily. This practical fashion staple is perfect for almost any occasion, depending on how you decide to style it – pair it with basic pieces for stunning day outfits, and match it with more sophisticated pieces and accessories for chic night outfits.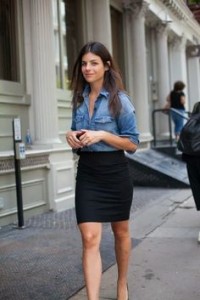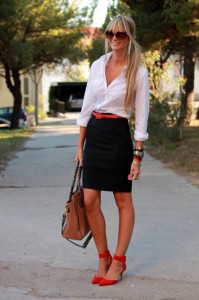 If you have a heavier bottom half, stick to a solid color pencil #skirt and pair it with a textured or patterned #blouse on top. However, to create the illusion on curves, try bold patterns if your bottom half is slim.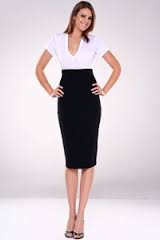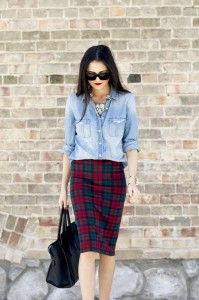 If you are looking for a slimming effect, a deep V-neck will do the trick. Another way to look slimmer is to wear high-waisted pencil skirts, which give the illusion of really long legs, just make sure that you find the right size for you, because a skirt that is too tight can create some unwanted bulges.
The perfect pencil skirt for your body type should fit nicely at the widest point of your hips and go straight down to the hem. When it comes to the hemline, a skirt that sits right above the knee creates the illusion of longer legs and is therefore perfect for petite ladies, and for tall women the hemline should hit just below the knee. A peplum top or a belt darker than your top and the skirt will easily create an hourglass look.