Share on Facebook
There are mornings when you wake up refreshed, energized and prepared to start the day. On the other hand, there are also mornings when you just want to stay in your bed. Such sleepy mornings call for an efficient beauty routine. When you want to stay in bed as long as possible, you need to know how to get ready quickly. Here are a few hair and makeup tricks for those lazy mornings.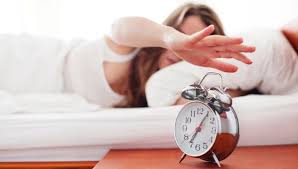 When you don't have time to wash your #hair, just wash and style your bangs. It takes just a few minutes, but it makes a huge difference. For the rest of your hair, you can use a dry shampoo. Spray it and work it into your roots and make a messy #bun, which has been very popular lately.
In order to save time, skip your #foundation. All you need is a great #concealer - it will cover and brighten the under eye area and mask any blemishes. Creamy products are great for when you are in a hurry, you can apply them with your fingers and skip the #brushes. The most important trick that will make you look like you've spent hours in front of your mirror is sweeping a highlighting powder on top of your cheek bones. This will set you concealer and make your #skin glow. Your #brows frame your face, so remember to fill them. This will make your eyes stand out and it takes just a few moments. When you are in a hurry, pick just one feature that you want to highlight. Tip: a red lip will compensate for the lack of the rest of your #makeup.