Share on Facebook
Area rugs are practical, they provide comfort and warmth, but they are also a great way to decorate your rooms. But choosing the right rug can be tricky - the right one can add personality and style to a room, but the wrong one can make a room seems unfinished. To create a well balanced space, you might need a few guidelines to help you find the proper rugs for your rooms.  When choosing the right rug, there are three main elements you should keep in mind: size,  color and pattern.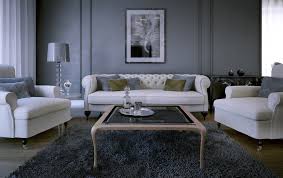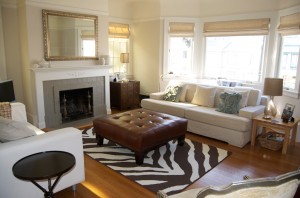 For dining rooms, area rugs should extend beyond the chairs when they are pulled out. Pull out the chairs around the table and measure from the rear of the chair legs to obtain the right measure. If you want to have a patterned rug in your #bedroom, remember that the bed will cover most of it. For bedrooms, measure to allow three feet on both sides of the bed. Multiple area rugs might be a better solution - place one at the foot of the bed and two on each side of the bed.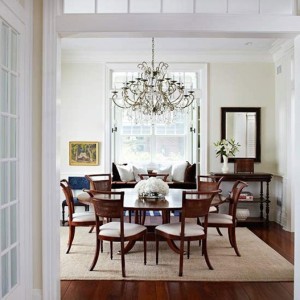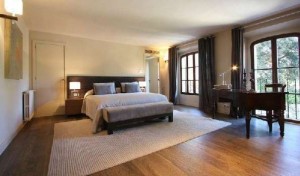 When it comes to #dining #rooms, make sure that the rug you choose accommodates all four legs of the table and fits the size of the sitting area. Avoid rugs that are too large, an equal amount of exposed flooring will give balance to your rooms.
If you have a lot of colors in your space, stick to a single-color rug. You can choose either a neutral one, or a color that compliments your existing furnishings. But, if your primary #furniture is a solid color, select a patterned #rug to add color and interest to your room.  If you plan to get a patterned rug, it's a good idea to choose it first and look for the furniture that coordinate later. When you are looking for the right color, pay attention to the tones of your flooring, #walls and furniture, but don't be afraid of bright colors and bold patterns - they can lift a room to the next level.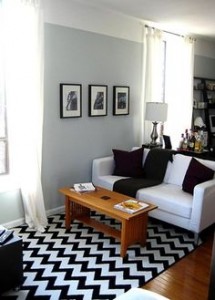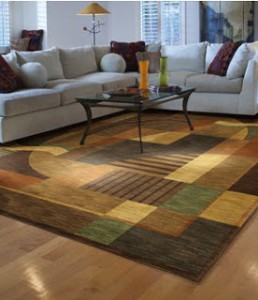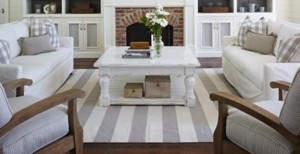 Related articles