Share on Facebook
Eggs contain lots of protein, so you can use them for a homemade remedy to make your hair healthier and stronger. Egg yolks are especially good for your hair. They are loaded with nutrients that nourish hair and keep it healthy. Vitamins present in the yolk of an egg protect your hair and the high sulfur content helps in maintaining a healthy scalp. Here is how to use egg yolks for conditioning and moisturizing your hair.
If you are looking for a powerful #natural remedy for #dry and damaged #hair, beat an egg yolk and add some honey and almond oil to it. Instead of almond oil, you can also use olive oil.
Apply the mixture onto your scalp and hair and rinse it off after 90 minutes. This is a great hair mask because egg yolk easily penetrates into the scalp and the hair follicles and moisturizes dry and damaged hair. Also, all of these ingredients help in revitalizing dry and dull hair.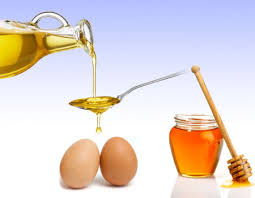 Egg yolk is the best hair #conditioner you can find. Mix an egg yolk with a ripe avocado, apply this paste to your scalp and hair and wash it off after 15 minutes. All of the vitamins found in egg yolks are crucial for strengthening and making your hair shiny, while avocado locks moisture into hair cells, strengthens hair roots, heals damaged hair ends and hydrates hair locks.