Share on Facebook
You have probably already heard how important it is to have a navy blue blazer in your wardrobe, but do you actually know how to style it to create amazing outfits? If not, these style tips will help you a lot.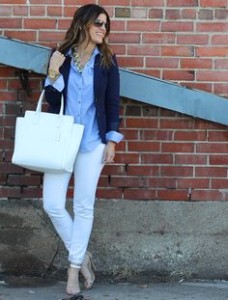 If you are looking for a polished #outfit, pair your navy #blazer with white pants. Since these two pieces create a neutral base, feel free to add some color by wearing a pair of interesting shoes or choose a fun bag.
If you want to achieve a youthful and interesting #look, pair your #blazer with a beige skirt and a white top. This is the right way to look polised and playful at the same time.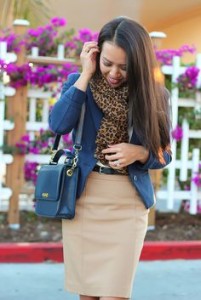 For those of you who wish to wear a navy #blue blazer in a more formal manner, there is an easy way to achieve that - just pair it with some great jeans. But, to add some more interest to this outfit, opt for a bright yellow necklace or eye-catching shoes.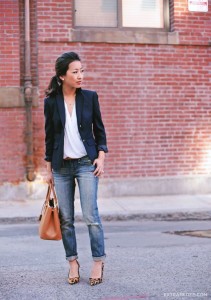 Another classic combination is navy blue and grey, so wear you navy blue #blazer with a grey #skirt and make this combination more interesting by adding a bright belt or a statement #bag.