Share on Facebook
Why spend money on expensive hair masks that promise miracles, when you can make different hair masks by yourself in a couple of minutes with the same effect? These are the simplest hair masks you can easily make - enjoy and  watch your hair get healhy, shiny, and full of vitality.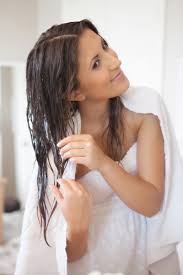 For a great #hair mask that will nourish your dry #hair and regulate hair oil you will need one overripe banana, one teasponn of coconut oil, and the same amount of olive oil and honey. After you apply this mask, let it sink onto your scalp for a few minutes. This hair mask will keep your hair moisturized, strong, #healthy, and bouncy.
A simple yogurt #hair mask will keep your #hair moisturized and reduce excess oil at the same time. Take 1/2 cup of yogurt, one teaspoon of apple cider vinegar, and the same amount of homey and mix it in a bowl. Apply this mixture from the roots to the ends of your #hair, and let it settle for at least 15 minutes before washing your hair. Thanks to yogurt's moisturizing properties, this simple #homemade #hair mask helps control oily hair.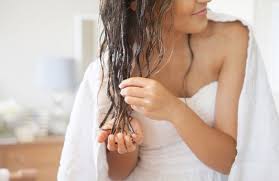 If you want to make your #hair softer and shinier, this nutrifying egg hair mask is an excellent choice for you. For this mask you will need one egg, one cup of milk, one squeeze of lemon, and 2 tablespoons of olive oil. When it comes to the egg for this recipe - remember to use only the egg white if you have oily #hair, and the yolk for dry #hair. Let your hair enjoy a great number of nutrients that this mask is packed with for at least 15 minutes.