Share on Facebook
Bad hair days can be your worst nightmare, unless you know how to create a couple of simple hairstyles that can really save your day. These hairstyles take just a few minutes, basic hair accessories, and some practice.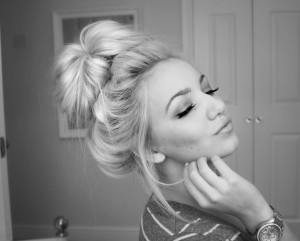 The slicked back #hairstyle is not only perfect for greasy #hair days, but it has also been very popular lately. This minimalistic chic #look can be achieved in no time and styled sideways, or slicked into a modern ponytail.
If you just can't style your bangs, there is an easy way to deal with them - the twist back. Take two sections of your #hair from the front, and twist them one over the other, adding more hair as you proceed.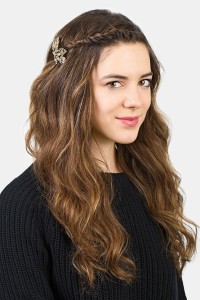 The messy bun is another great #hairstyles for those days when your hair seems to be too stubborn for anything else. Flip your #hair upside-down and start this #hairstyle by creating something like a ponytail, but remember to leave a few inches of #hair so that you can wrap it around the bun. All you need for this #hairstyle is an elastic band and a few bobby pins and don't try to make it too neat - it's meant to be messy!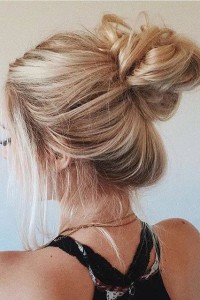 The messy chignon is also perfect for the ladies that love the messy look, especially those with curly #hair. Tie your #hair into a ponytail on one side and wrap it towards the right in a circular motion. Then, tuck it under the elastic and use a few bobby pins to secure it in place.