Share on Facebook
If you choose your haircut to flatter your face shape, why not do the same with your eyeliner choice? If you haven't been paying attention to your face shape when applying your eyeliner, you are about to see how important that is.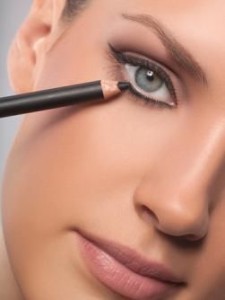 Women with almond-shaped eyes are the luckiest ones, as they can try any #eyeliner shape they like. Whether you prefer a thin or a thick line, regardless of the place you stop the line - chances are all of these styles are going to look great on you.
Ladies with hooded eyes should can make the line as thick as theylike, because thin lines will be difficult to see on you. Even more, a thick elongated wing will look great on you. If you want to make your eyes look rounder, just make the line thicker at the center of your eye and thinner at the corners.

If your eyes are downturned, you want to keep them lifted. In order to do that, start the line at the highest point of your lash line arch, leave the lower lash line bare, and use a light-colored eye pancil to make the inner corners of your eyes brighter.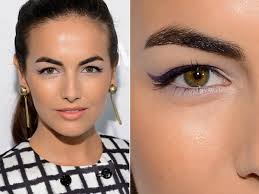 Similarly, if your eyes are round, you need to elongate them into a more attractive shape. So, after lining the upper lash line, create an extended wing to get a more playful and exotic eye shape.