Share on Facebook
The term "penthouse" first appeared during the 1920s and this term itself refers to a separate home with an amazing balcony built on the rooftop of a very high building.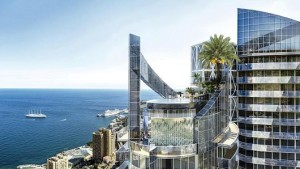 Penthouses have become the personification of #wealth and #luxury. The world's most expensive penthouse is located in Tour Odeon in Monaco and what makes it so world-wide known is the fact that it possesses a health centre, a catering service and multiple swimming pools. However, it is the infinity pool that descents from the balcony that makes this penthouse so stunning and luxurious.
Monaco is already famous for its luxurious and glamorous #lifestyle, so it's not too much of a surprise that one of the world's most expensive homes is located there.