Share on Facebook
The Lemon Festival has become so popular that it gathers almost 160,000 visitors every year. It takes place in Menton, the town that provides bright yellow and elongated lemons which is why its residents want to show how proud they are of this fruit by organizing this unique festival. And although they do not always take this festival too seriously, each year is themed.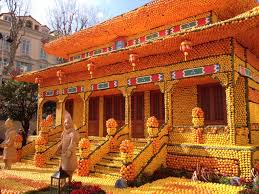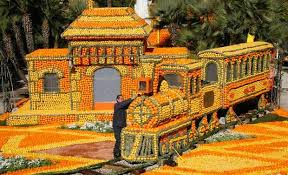 Legend has it that Menton was the first lemon-growing region in Europe and that is why a number of lemon-themed parades take place day and night during the Lemon #Festival.
For three weks every #winter, which is how long this festival lasts, the charming seaside town of Menton is transformed with thousands of tons of fruit, mostly oranges and lemons.