Share on Facebook
Summer items, clothing and accessories, seem to need much more care than those you use during winter, and this usually happens because we tend to spend much more time outside during those sunny, hot summer days. If you want those summer items to last a few more years, you need to keep them looking as good as new, and here is how you can do that.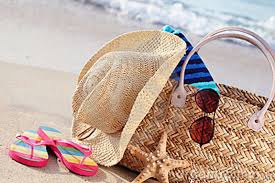 Chic and comfortable, leather sandals are a summer staple and you probably feel you could wear them all summer long. In order to keep them in a great shape as long as possible, clean them with a damp sponge after each wearing. That is how you remove all the dirt and prevent discoloration.
Straw beach #bag is an #accessory women adore to wear during #summer. If you are one of them, you need to treat your beach bags and totes with extra care. This means that you need to give them a good shake in order to get rid of all the sand and clean them with a damp cloth. If you tend to put a lot of stuff in you beach #bag which often creates bulges, dampen the fibres with some clean water and you will be able to reshape your #bag.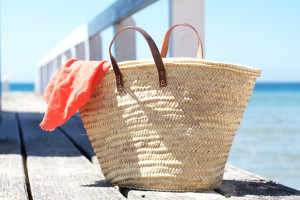 There are not many women who don't have at least of pair of white denim, and #summer is the perfect time for such a #clothing item. But, what can you do if you spill something on you favorite pair of #jeans, or when they get baggy or dingy? To clean a spill, treat them with a stain-remover and then machine wash them in cold water. If they started to look dingy, use an oxygen-based bleach to restore their original brightness. When you notices that your white #jeans have started to look baggy, throw them in the dryer and the heat will help restore their original shape.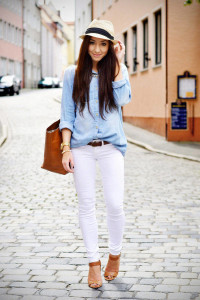 Sunglasses are one of the most popular #summer accessories and many women can imagine walking out without them during the sunny summer days. That is why that can start showing the signs of wear very quickly. To keep your sunglasses in a great shape, there are a couple of tricks you can use. First of all, clean the lenses regularly with a microfibre cloth and avoid wearing them on the top of your head, as this makes them stretch out.