Share on Facebook
Aloe vera is considered to be a miracle plant and a solution for a number of skin conditions, including dry skin, sunburns and even acne. Aloe vera can enhance your beauty routine and help you get gorgeous skin thanks to all the vitamins and minerals contained in its long leaves. Take a look and find out why aloe vera should be an integral part of your beauty routine and what it can actually do for your skin.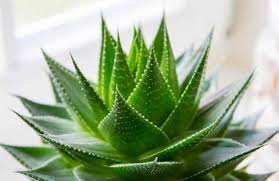 When you drink aloe vera daily, it visibly improves your complexion. This juice removes dead cells from the surface of your #skin leaving your #complexion looking #healthy and radiant.
It also makes your #skin firm - thanks to all the antioxidants, aloe vera keeps your #skin hydrated and elastic. Vitamin C and E and beta carotene reduce all the fine lines on your face and make your #skin look #healthy and fresh.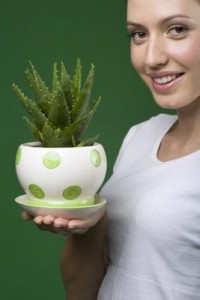 If you want to reduce inflammation and redness, aloe vera can really help you, due to its anti-inflammatory properties, which makes it ideal for treating acne. In order to combat such a problem, you can either drink aloe vera as a part of your daily #beauty regimen or use it as a face mask.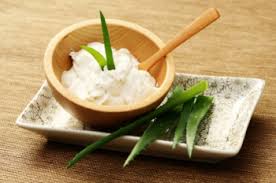 Aloe vera contains certain hormones known to promote wound healing, which makes this plant perfect for reducing stretch marks and treating sunburns. Moreover, aloe vera can help you minimize the appearance of dark under-eye circles and ageing marks. You can also use it for treating itchy #skin and in case of any allergic reaction, all due to its anti-allergic properties.