Share on Facebook
If you are thinking about what to wear to a party, but you don't want to wear a dress, try something popular and interesting - a jumpsuit. However, choosing the right jumpsuit for your body type can be tricky. Take a look and learn how to find the proper style.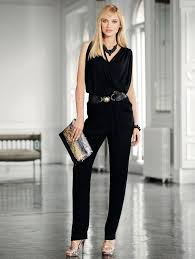 If you have an hourglass shape, a strapless #jumpsuit with a clean-cut silhouette should be your choice. On the other side, if you have broad shoulders, try a soft shoulder shape with an interesting pattern.
A V-neck #jumpsuit with a bit looser fit will visually elongate your upper body and add some volume to your bottom half. To define your waist, add a belt or a tie-waist. On the other hand, if you are apple-shaped and want to avoid styles that cling to your middle, opt for a style that lacks definition. A deep V-neck will also draw attention away from your midsection.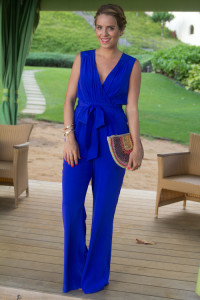 Women with a long torso should look for a balanced all-over print which is the best way to camouflage where the natural waist begins and where it ends. To draw attention to your upper body, opt for a darker bottom #jumpsuit. But, women with no defined curves should look for a layered design to add some volume at the waistline.