Share on Facebook
Many women like sheer clothing - it's nice to wear something different after a long winter and such items also look very girly. If you know how to wear them properly, of course. Take a look and learn how to wear sheer clothing in the most stylish way possible.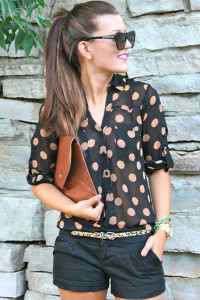 A black tank looks very interesting under a sheer lace white blouse, but when it comes to a black sheer blouse, you can wear it with a black cardigan for a more #sophisticated #look. If you like #layering, wear your sheer blouse with a shorter, light #sweater and create an amazing #casual evening #look.
If you don't know how to wear an oversized sheer #shirt, try it with a tight white tank. Furthermore, a long sheer button down #shirt looks very youthful when paired with a white tank and skinny #jeans. If you want to make your #outfit more interesting, opt for a neutral sheer blouse with a colorful tank.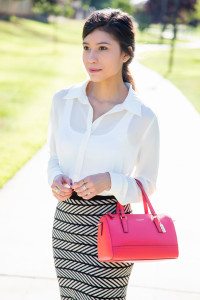 Remember that sheer blouses are best worn loose, as this #fashion #style should be relaxed and floaty. But, you need to pair such a voluminous item with a fitter #clothing item on your bottom half.