Share on Facebook
It might seem that applying a blush is not complicated at all, but if you want to make the most out of it, you need to know the proper application technique. To emphasize your best face features and use blush in a way so that it flatters your bone structure, take a look.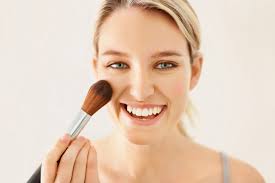 If your face is heart-shaped, you need to apply your #blush in a C shape. That means starting from the top of the temple and blending towards the cheekbone. Use a bit more product along your cheekbone and blend it towards the temple, but be careful not to go overboard.
If your forehead, cheeks, and jawline seem about the same width, you have an oblong face shape. To apply a #blush properly, start at the most prominent part of your cheeks, and then blend towards your nose and towards the temple. What you need to do is bring your #blush down in order to take attention from your cheekbone area.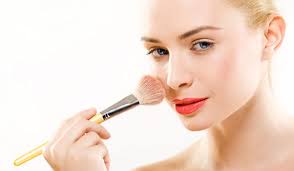 Women with a square face shape need to use long and  light motions and try to hit the cheekbone from the corner of their eyebrow to their hairline. Apply a #blush to your cheekbones, make sure to start low and move upwards. You can also add a very small amount of your #blush from the eyebrow down to the nose.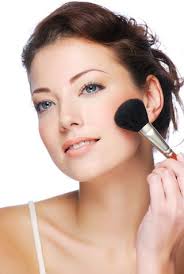 If you have a round face shape, your cheeks are the fullest part of your face. In order to apply your #blush properly, take a look in the mirror, smile, and apply a #blush to the apples of your cheeks. Then, use a blush brush to blend it towards the temple and  your earlobe.