Share on Facebook
Ripped jeans are really popular, but if you think you can't wear them and still look polished and chic, these style tips will make you change your mind!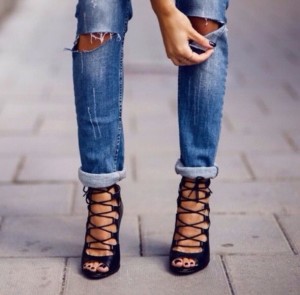 Ripped #jeans paired with a simple sweater or t-shirt look really #casual, but if you are looking for a more polished #look, just add a statement necklace and a pair of nice high heels and you will get an outfit appropriate even for work. For a bit more glamour, pair your #jeans with sparkly top.
For those of you who want to look chic and modern - try pairing your ripped #jeans with a button down shirt tucked in and add a pair of ankle boots.
Even a casual #outfit consisting of ripped #jeans, a simple top and a cardigan can look a bit more elegant if your jeans are form-fitting and if you add interesting, feminine #accessories and create a casual loose bun.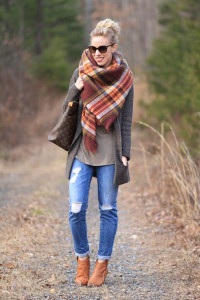 If you prefer #casual #outfits, pair your ripped #jeans with a long tunic, a bright tank top or a cardigan and knee-high boots for chilly evenings.