Share on Facebook
Whether short or tall, many women dream of having even longer legs. Luckily, there are a few easy ways to make that dream come true and it's all about illusion. Take a look at a couple of amazing tricks that will help you make the most of your build and fake long legs.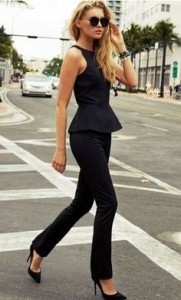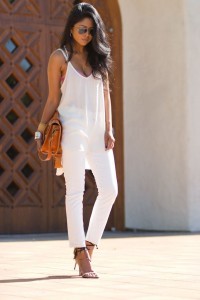 A very simple but amazing trick that will help you create the illusion of longer legs is to wear nude #shoes - find a pair that matches your #skin tone exactly and it will extend your legs visually. Moreover, you should avoid round-toe shoes because they have a shortening effect and choose pointed pumps instead.
You can also match your #shoes to your pants or tights to create an interrupted visual line. This monochromatic #look is even better if you wear longer hems. Straight pants make your legs look longer and slender, and so do knee-length dresses and skirts. Opt for pants with minimal detailing to get a long line and high-waisted pants, skirts and dresses.

A well-known trick for creating the illusion of slim and long legs is wearing black or dark shade pants, and if you want to wear shorts or a skirt, choose a color that blends with your #skin tone to create an unbroken vertical line.