Share on Facebook
Wearing solid color shorts is easy - all you need is a cute top and a nice pair of sandals. But, when you are wearing printed shorts, the situation is a bit different. They are fun, fresh and versatile but they can be hard to wear. If you find styling a pair of printed shorts difficult, here are a few ideas and tips on how to wear them.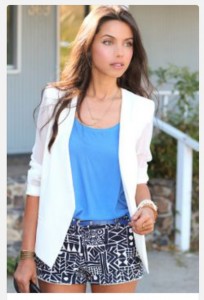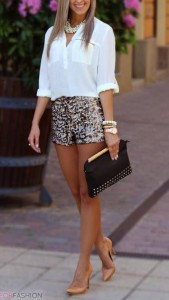 To create a great #outfit for going out, pair your printed shorts with a simple tank, a statement necklace and wedges. Or, if you want a more #elegant outfit, choose a fitted blazer instead. Another way to dress up your printed shorts is to pair them with an elegant top and high #heels.
For a summer evening, pair them with a loose sweater or a bright cardigan. To create a relaxed summer outfit, feel free to mix lace with prints.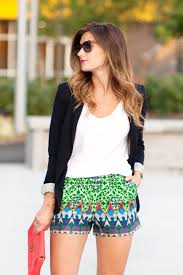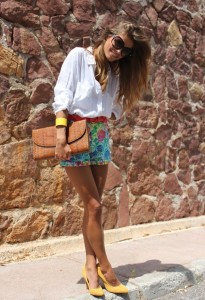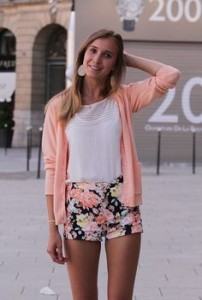 If your shorts are black and white, add a pop of color to make your outfit more interesting. If you are looking for a very simple way to wear your printed shorts, just choose a simple solid black or white top and cute shoes. On the other hand, you shouldn't be afraid of mixing patterns either.