Share on Facebook
Summer is here and the bikini countdown is officially on. If you don't feel ready to bare your body, don't panic, because there are a few tricks that will help you prepare yourself for this swimsuit season. Use the following tips to make sure that you are looking your best when you put on your favorite bikini.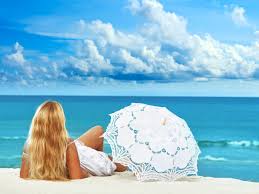 The most important thing is to avoid high sodium #foods and if you've taken too much salt, remember to take potassium rich foods, such as a banana or some coconut water. Avoid conventional dressings, soy sauce and ketchup because extra sodium can cause water retention.
Another thing that causes bloating is not chewing your food well. Moreover, make sure to take anti-bloating foods, such as ginger, peppermint, lemon and asparagus. Adding some lemon to your water is actually beneficial for many reasons and asparagus has been proven to be a #natural diuretic.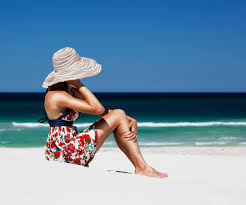 Remember to stay #hydrated in in order to keep your #skin looking dewy and combat water retention. Another great drink is green tea, which helps burn fat. Keep carbs to a minimum but make sure to take enough fiber and protein and eat at least two servings of fish per week. To boost your metabolism, spice up your food with red pepper.