Share on Facebook
Even women who don't wear makeup every day love to make their eyes pop, as glamorous eyes make every woman look instantly stylish and put together. Moreover, that is a perfect way to go from day to night in just a few minutes. If you are looking for tips make your eyes pop, scroll down.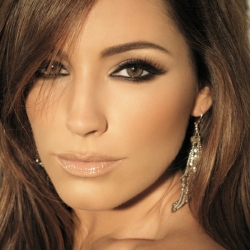 If you can't apply your soft #eyeliner pencil very precisely, try drawing a thick line on your hand and then apply it to your eye with a stiff eye brush. To make your eyes look bright and wide open, use a bright #eyeliner and line your lower lash line.
If you apply a shimmery champagne color to the inner corner of your eyes, they will look much brighter, and so will your whole face. If you tend to use a black or brown #eyeliner most of the time, try swapping them for a brightly colored one to make your eyes look wide awake.
While a smoky eye that is too dark might be intimidating for some women, jewel tones look much lighter and make your face look more gentle. You can even use a bit darker shades of nude and brown for a smokey eye that is very subtle and works on everyone.