Share on Facebook
Blazers are wardrobe classics because they are so versatile. The blazer is a very chic item that can help you create a variety of looks. After you choose the right cut, you can use it to create any look, from formal to casual. A perfect blazer can change the tone of your outfit to suit the situation. If you need a few styling ideas, take a look.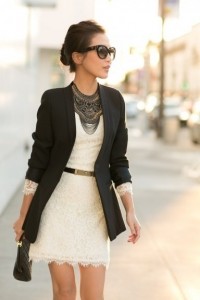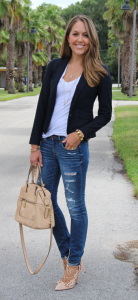 If you want to take a plain outfit to the next level, add a blazer. Pair a simple pair of #jeans and a plain shirt with a #blazer, and you will instantly look dressed up. This will easily transform your #outfit from casual to chic, and make you look trendy.
If you like to wear distressed or boyfriend jeans, you can easily make them less casual by pairing them with a nice blazer. This is also a great way to break #denim-on-denim. When pairing a denim shirt with jeans, make sure that the washes are different, and break the monotony with a fitted black or white blazer.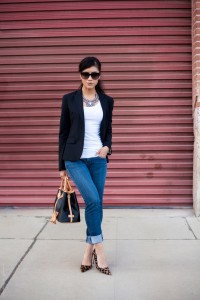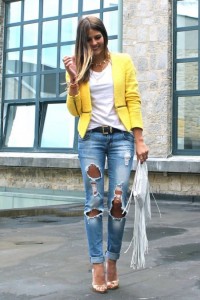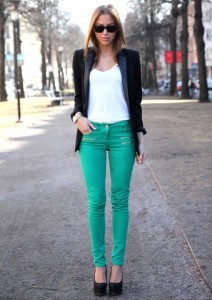 To make your favorite summer #dress work for cooler nights, add a blazer.  Since blazer is a masculine piece, wear it with a #skirt or a dress in feminine prints or colors to create a cute contrast. For a casual setting, wear your chic dress with a relaxed blazer and for a formal occasion, choose a classic cut dress and pair it with a lux blazer.