Share on Facebook
Unique and intriguing color combinations are appropriate for every season, so if you like to draw people's attention with your interesting outfits, pairing two colors and wearing all the unlikely color combinations are the right way to do that. If you want to look unique, or plan to try something like that, take a look at the following unlikely, but very interesting color combinations.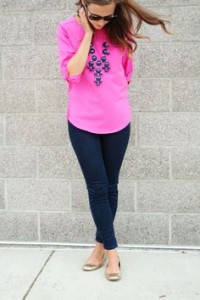 Coral and pink is a unique and a feminine color combination, and this time of the year is also perfect for muted colors and orange and purple combinations. Instead of the classic choices for #fall and #winter - black or brown, choose something bolder such as a burnt orange and deep purple.
Another great color combination for #winter is blue and black. Whether you choose to pair black with icy or navy blue, you can't make a mistake. Many people love to wear olive in #fall and #winter, and if you want to make such a piece look more interesting, pair it with orange for a fun and youthful #outfit. Olive also looks great with pink, both baby and bright pink.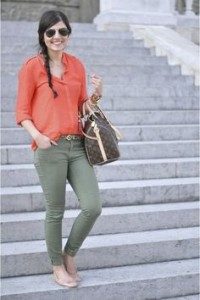 Navy blue and green look amazing during the colder months, as well as grey and yellow. Yellow is a bright color associated with spring and summer, but  grey brings out more muted tones in fall and winter.