Share on Facebook
If you know how to use a round brush properly, it can help you create a number of amazing hairstyles. But, there are also those women who dread this tool. No surprise that such a brush is a source of distress for so many women, as curling and drying your hair at the same time is not easy at all. However, once you master this technique, you will be able to create amazing wavy hairstyles. Start with the following tips!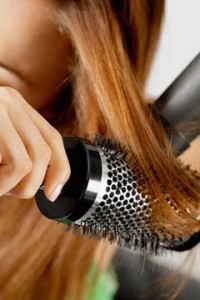 If you are looking for more volume, a round brush is a perfect tool for you. But, before you start blow drying your #hair, you need to detangle it. Use a wide brush for that starting from the ends of your #hair and working your way up. You can do that while you are still in the shower so that you can add some more conditioner to detangle your #hair with no trouble.
If you are in a rush, rough dry your #hair before picking up your round brush, to close the cuticles and create a great blowout. Make sure that your hair is only 80 percent dry before using a round brush; otherwise, you can burn your locks easily.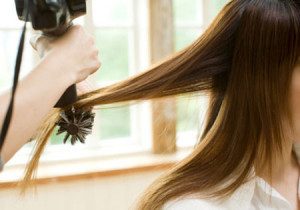 You need to resist the temptation to pick up as much #hair as possible, as that actually prolongs the process of blow drying. Instead, divide your #hair into small sections that are no larger than your round brush. This way you will be able to smooth these small sections evenly and your #hair won't get caught in the brush.