Share on Facebook
Every single woman loves her hair, but, unfortunately, all of them have to deal with split ends. Split ends are not the end of the world, but if your ends are frayed, your whole hairstyle looks a bit dull. And if you are trying to grow out your hair, split ends are the last thing you need. However, there are ways to help your hair. There are a few easy tips that will help you get soft, smooth and healthy hair. They can't help you get rid of split ends entirely, but you will be able to keep them under control. Take a look!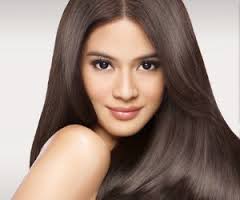 Getting your #hair trimmed on a regular basis is the easiest way to avoid split ends. However, don't try to do it yourself. Using a wrong pair of scissors that are not adequate for cutting hair can cause even more split ends than you already have. So, leave trimming your hair to the professionals.
We all know that over-styling your hair causes split ends and even more serious damage. However, you don't have to completely stop using your blow-dryer, curling iron or hair #straightener, you just need to limit to how much heat you expose your hair to. Let your hair #air dry whenever possible and limit curling and straightening your hair to two times a week.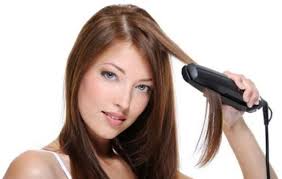 To banish irritating split ends, treat your hair with a great hair #mask to lock in moisture. Such a mask will help you get strong, healthy and shiny hair. And make sure that you wash your hair properly. That means that you should massage your #shampoo into the roots after which you should apply a hair #conditioner to the ends and let it sit for a few minutes. Putting a hair conditioner onto the roots will make your hair look dirty faster.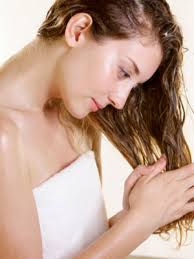 To detangle your tresses, use a wide-tooth comb. Avoid using harsh brushes right after washing your hair because when your hair is wet, it is very susceptible to breakage, so comb through it gently and take good care of it.