Share on Facebook
Curly hair can be easily styled during spring and summer and keeping it healthy and shiny is not too difficult, but what when cold weather arrives and your hair looks and feels dry and dull? There are a couple of changes you need to make when it comes to your hair care regimen and you can relax - your hair will be protected, moisturized, and shiny!
To protect your #hair from drying out, turn to olive oil. Use it prior to shampooing as a conditioning treatment, and if you have time, let it sit on your hair for a while or put a cap on your head and use a hair dryer to speed up the process.
If you have #curly #hair, you need to use both a deep conditioner and a leave-in treatment during #winter to keep your #hair moisturized and protected. Use a deep conditioner first, then shampoo your #hair, and then apply a leave-in treatment in order to avoid buildup.

After you wash and style your #curly #hair, remember to use a sealing product. That way you will lock in the moisture and protect your #hair from the elements by creating a barrier between them. Olive and almond olive are perfect for this.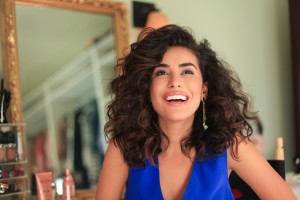 Wearing caps is another great way to protect your #hair during #winter, but avoid knit caps which can draw the moisture out of your #hair, and opt for those made of silk, or choose a hat. [caption id="attachment_4469" align="alignnone" width="300"]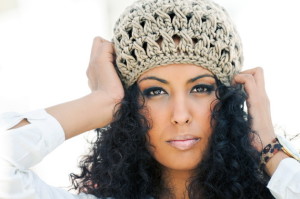 Portrait of young black woman wearing wool cap[/caption]