Share on Facebook
Making room for your new baby, especially when you have to share your space in your master bedroom, is often very tricky. This can be even more difficult if you want to stay away from turning your master bedroom into a typical nursery room. If you find this problematic, take a look at the following ideas.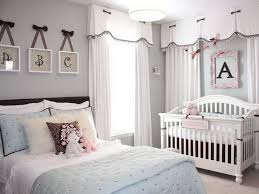 When it comes to the color scheme, try using one color throughout the whole room in order to unify the space, Alternatively, try combining white, green and brown. White is clean and gentle green hues add a touch of freshness to the room while keeping it gender neutral at the same time.
A new rug or a couple of interesting pillows can do a lot for your room. Such small details can give your room a burst of color and make it more comfortable.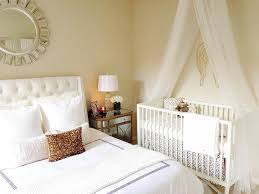 A great way to decorate your walls is with wall decals that are easy to install and take off the wall. Find a vinyl wall decals that are appropriate for both a nursery room and a bedroom, such as floral ones, that are calming, beautiful and neutral.