Share on Facebook
Pregnancy comes with a number of changes and issues, and it might be a bit difficult to think about your skin care. However, that is just the right time to pay attention to your skin. During the pregnancy, your skin goes through different changes, and that is why you need to keep a healthy skin care routine if you want to avoid breakouts, dry skin and other problems.
Keeping hydrated is very important for your #hair, #skin, and overall #health. It is even more important to drink enough water if you are pregnant, and although it seems as an easy skin care routine, many women forget about it. But, drinking at least 8 glasses of water every day is important for the baby's and your own #health, it helps get rid of the toxins, prevents the #skin dullness and makes it look fresh.
The #skin dullness is a common problem during pregnancy, so remember to use a face mask twice a week. This is a routine that helps remove dead #skin cells, cleans your pores and makes your #skin soft and supple. Make sure that you apply your #moisturizer afterwards.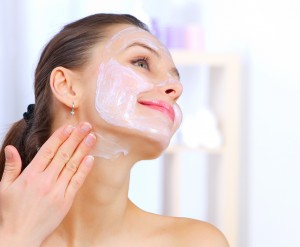 Your lips and the #skin surrounding them is very sensitive, especially when you are pregnant. To prevent dry and repair cracked lips, always apply a lip balm before bed and keep reapplying throughout the day. Drinking enough water is also very important for #healthy lips.