Share on Facebook
With so many makeup tips, it can be difficult to decipher which ones are the best for you. When trying to find out which eye makeup hues are best for you, consider your eye color. Avoid matching your eyeshadow to your eye color because you can end up looking too monochromatic. What you want is to help your natural eye color stand out. Here are some tips that will help you decide which makeup hues work best with your eye color.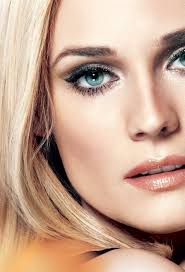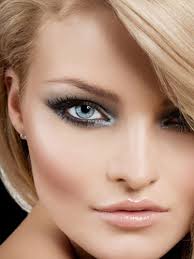 If you have blue eyes, the right #makeup is the one that enhances the natural color of your #eyes and doesn't overpower them. For a daytime look, choose #eyeshadow in brown, terracotta and neutral shades.
Also, purple eyeshadow will really accentuate your blue eyes. Instead of black, try navy for eyeliner or mascara for a dramatic yet subtle look. For evening, combine blue with black. To emphasize your amazing blue eyes, tone down your lip color. Choose a #lipstick in a peachy brown shade and for your cheeks, add a sweep of #blush in a natural hue.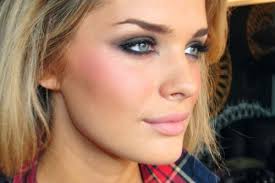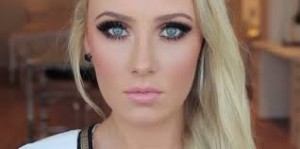 When it comes to women with brown eyes, most eye #makeup colors will work for them. The only determining factor is the depth of the eye color. If you have deep brown eyes, try medium to dark shades of eyeshadow, such as plum, forest green or charcoal gray. Also, dark browns, gold and bronze also look amazing on dark brown eyes. If you have medium brown eyes, try green, violet or bronze eye makeup. Women with light brown eyes should avoid black #eyeliner and use dark brown instead. Dark colors can minimize the look of your eyes so try not to use too dark of eye shadows.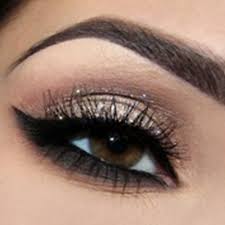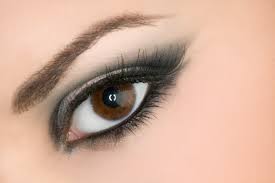 To bring out the best in your gorgeous green eyes, play with purples. Purple is on the opposite side of the color wheel from green, but avoid purples with blue undertones. To highlight green eyes, use gold and copper; color tones such as dark green, plum or lilac will also look great on green eyes. If you are green-eyed, avoid black eyeliner. Instead, use chocolate brown, plum or gold liner.