Share on Facebook
If you feel that it's time to wear something else than plain black pants and jeans, consider maroon pants. And although such pants might seem difficult to style, this color is actually really versatile and a great choice for every season. Here is how you can style them!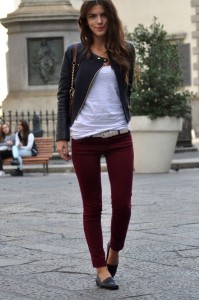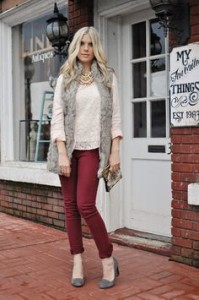 Maroon looks amazing when paired with neutrals. For a simple and feminine fall #outfit, pair your maroon pants with beige or black, or, if you prefer something more #youthful, with a striped #shirt. To finish this #outfit, put on a pair of black or tan #boots.
Maroon pants also look amazing when paired with a floral shirt. This combination is perfect for summer, but it's equally appropriate for fall, just remember to look for a color-matched floral top. You can also try a solid shirt and add a floral scarf.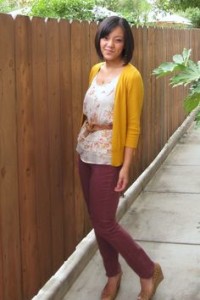 The colors you should never pair with maroon are purple, as they are close to each other on the color wheel, and brown, especially deeper tones.