Share on Facebook
When chosen and applied correctly, bronzer makes you look healthy and enlivens your skin. But, the trick is just that - to choose a shade that is perfect for your skin type and apply it according to your face shape. Here are the basic and most important tips to help you achieve that.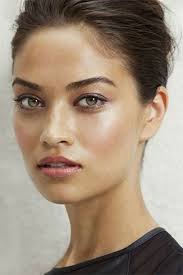 Although it might take some time until you find a bronzer that works best with your skin type, there are some basic guidelines. If you have normal, oily, or combination #skin, powder bronzers will be the best choice. But, liquid or cream #bronzers will be a better choice if you have normal to dry #skin. If your #skin is breakout-prone, stay away from creamy types and try powder, liquid or gel bronzers.
In order to find a shade that is perfect for your #skin tone, you need to know your undertone. Women with warm undertones should try different golden brown shades, while those with yellow undertones should try warm peach shades.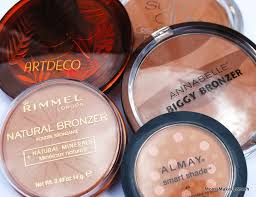 Over-applying is one of the most common mistakes, and the solution to this problem is building color gradually. Apply your bronzer on the apples of your cheeks, where the forehead meets the hairline, the bridge of your nose, and the tip of your chin. Or, for a more defined #look, you can just imagine the "3" shape and apply your #bronzer.