Share on Facebook
When determining what makeup hues work best on you, consider your hair color. The proper color choices make subtle enhancements that make a big difference in your look. Here are a few tips for women with blond, red and dark hair that work as a guide for the makeup shades that look best on them.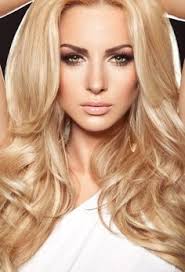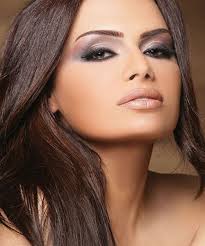 Women with blond #hair should be careful when it comes to the #makeup colors they use, because they can look too harsh or make their skin look washed out. Softer tones are a better solution for blondes – try pinks or peaches on the cheeks and lips. If you are a blonde, your everyday makeup should be natural - beige eye shadow, medium brown #mascara, rosy #blush and neutral #lipstick are all you need.
However, for a special night out, you can experiment with shades of silver and use a coral blush and lipstick to finish off your evening look. But, not all blondes are the same: platinum blondes should stick to cool colors, fair honey blondes can wear almost any color, while golden blondes can play up their eyes with shades of purple.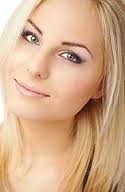 Fair-skinned redheads should keep their makeup natural. Since redheads usually have fair #skin, they should use a yellow based #foundation, because foundation with a pink base will make their #complexion look too ruddy. If you are a redhead, keep your eye makeup neutral and choose eye shadows in shades of beige, honey and chestnut. A cherry pink or bright plum will also look amazing on you. For evening, try brown #eyeliner. Avoid pink and red lip color, and choose nude and beige lip glosses instead.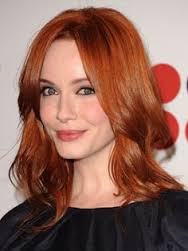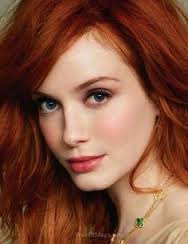 Brunettes are the most versatile when it comes to makeup colors because most shades complement their dark hair. When it comes to eye makeup, brunettes with brown eyes can use almost any color, while those with green eyes look great with purple shadow. If you are a #brunette with brown eyes, brown and violet tones will look great on you. Gray with charcoal liner complements black hair and blue eyes, and golden brown with brown liner and #mascara looks great on women with brown hair and blue #eyes. Pale pink lipsticks don't flatter brunettes, so they can play with richer colors. Spicy red lip color complements medium to dark brown hair, while coral or peach lip and cheek shades look amazing on women with light brown hair. Brunettes look great in warm pinks and rosy browns on cheeks and lips.