Share on Facebook
Cinnamon, pine, and citrus - these scents can easily make your Christmas even more enjoyable and happy. And what is Christmas without decorations? If you want to get the perfect combination out of these two, take a look and prepare for Christmas!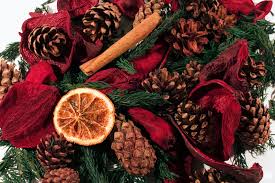 Cinnamon and pinecones are one of those amazing combinations that look and smell equally amazing. And although you can buy this already made for you, the smell can be a bit too strong, so why not make it by yourself? That's how you can control the level of scent so that it makes you feel relaxed and festive.
Beeswax ornament are also a simple and interesting thing to make by yourself for Christmas, and you can use a number of different products to get the scent you prefer, such as cinnamon, vanilla, lavander or any other essential oil.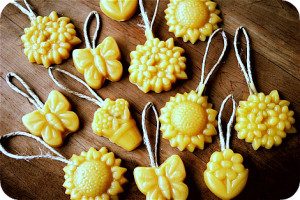 Candles and candleholders are for most of us a must for Christmas. You can easily make an interesting candleholder that also smells fresh out of an orange, and the warmth of the flame will bring out even more scent.