Share on Facebook
To keep your skin looking gorgeous and to avoid premature wrinkles, you have to take off your makeup every night. You already know that, but do you know how to take it off properly? You need to do it thoroughly, no matter how tired you are.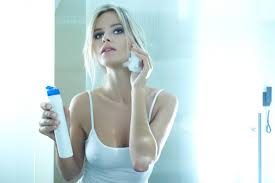 Try to stay away from #makeup wipes. They can create an imbalance in the pH in your #skin and you still have to use a good cleanser and wash your face thoroughly after using them, so why bother? Furthermore, they can't take all of your makeup off so stay away from them whenever you can.
For eye makeup, use a gentle makeup remover specifically designed for the eye area. Avoid eye irritation and puffiness and remove eye makeup the safest way possible. Use a regular eye makeup remover or a waterproof eye makeup remover, depending on the makeup you are using and be gentle – you don't want to scrub the sensitive skin around your eyes.
To take off your makeup thoroughly, double cleanse. The first time you cleanse, you take off the makeup, but the second time you really cleanse your face. Take a makeup remover and work it into your skin twice and wash your face between the two cleansings and you will be sure that all traces and dirt are gone.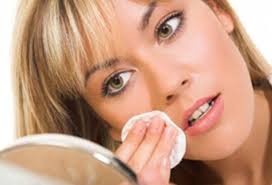 Related articles