Share on Facebook
Do you believe that your grocery shopping can be your beauty shopping at the same time? Plenty of natural products you use in your home can be used for your beauty routine. You can use simple kitchen ingredients and experience the beauty of healthy skin and hair. Here are some unusual but very effective ways to use your kitchen ingredients as beauty products free from toxins and quite inexpensive.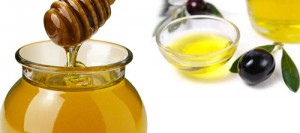 Use coconut oil for your hair Coconut oil is a natural way to make your #hair soft and #healthy and warm coconut oil will make your hair strong and vitalized. It can serve as a remedy for any hair issue and it can be used for both damaged and undamaged hair. Being rich in fatty acids, it nourishes and moisturizes the scalp and hair. Massage your scalp with the oil for 5 minutes, leave it on your hair for at least 30 minutes and then wash the hair off with your regular shampoo.
Apply honey and yogurt on burns One of the most effective ways to cure burns is to apply honey on the affected area and cover it with a bandage. It is a great way to get some relief while honey also helps in quick #healing of the skin. Another way to treat burns is to apply yogurt on the burn and leave it there for about 15 minutes. This will cool down the burnt area and provide relief from burn pain.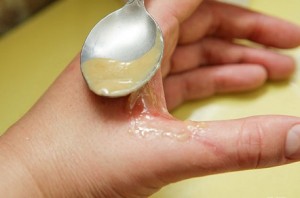 Use olive oil as a makeup remover Olive oil is a great alternative to expensive #makeup removers. It gently removes your makeup and it also nourishes the skin. After using olive oil, rinse your face with warm and then with cold water to stimulate the blood circulation. It is also great as an eye makeup remover, since it easily removes even the waterproof makeup.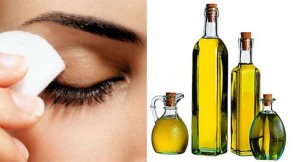 Brush your teeth with baking soda Baking soda successfully removes stains from the surface of teeth and gives a whiter and brighter appearance to your teeth. Although it is much more affordable than some other commercially available teeth whiteners, baking soda removes plaque and whitens your teeth equally good.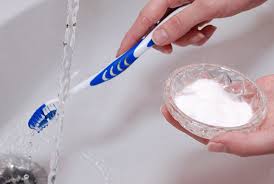 Homemade sugar body scrub Make a wonderful and moisturizing scrub with ¼ cup brown sugar and 1 tablespoon of olive oil and rub it gently on your body making circular movements. This is a great scrub for home peeling of your #body without spending money on expensive exfoliating products. While sugar grains remove dead #skin cells, olive oil moisturize you skin leaving it soft and supple.