Share on Facebook
If you like to spend your nights cozying up indoors with a glass of wine and a great movie, you need to create the right atmosphere in your home. A few blankets and pillows and some scented candles are all you need. Here are a few tricks and interior design ideas to help you master the art of creating a cozy oasis for a night in when all you need is to relax a little and take a night off.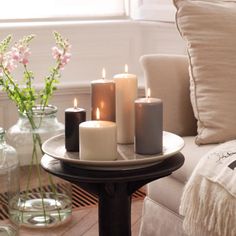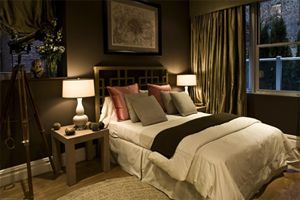 Nothing gets you in the mood for a relaxing night at #home better than a nicely decorated bedside table. To make your #bedroom the perfect place to snuggle up with your favorite book or movie, a few candles that make your #decor look gorgeous, a pretty bouquet of flowers and an interesting tray to display your perfumes will do the trick.
So, the next time you decide to spend a night in, take a few minutes to reorganize your vanity area using these tricks and watch your bedroom transform into the best place for relaxation.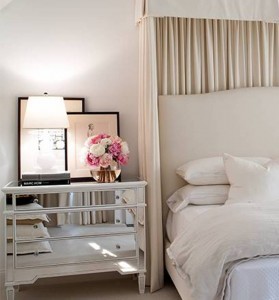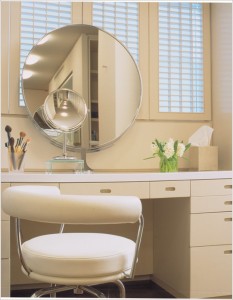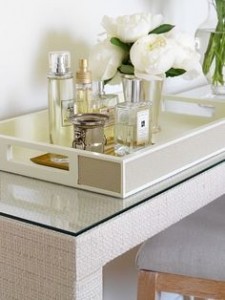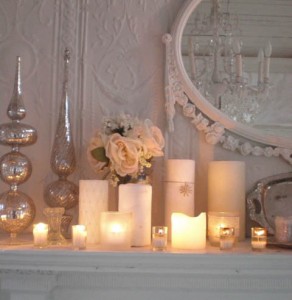 If spring is putting you into the mood for #redecorating your bedroom, you have a great opportunity to create a really relaxing oasis. A fluffy rug and a sparkly chandelier will easily inject extra comfort into your bedroom, because no bedroom makeover is complete without a great light fixture and a fluffy #rug to make a cozy space ever cozier. Your dream bedroom needs a couple of different textures to keep it feeling interesting.