Share on Facebook
One of the easiest ways to achieve that elegant and graceful look almost all women adore is to wear velvet. This luxurious fabric looks very stylish, it can easily elevate your wardrobe and it can also keep you warm during those chilly fall days. From dresses to heels, take a look at how you can wear velvet this fall.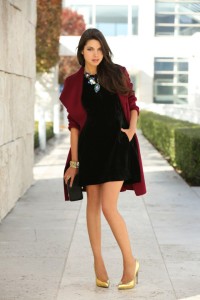 Velvet #dresses are perfect for both formal and not-so-formal occasions - they look elegant and feminine and you will feel stylish and comfortable at the same time. Style such a dress with a pair of elegant high heels and add a clutch bag to complete this #outfit.
Velvet tops are also very interesting and easy to style. You can pair them with either pants, simple #jeans or a number of different #skirts and this fabric will also keep you warm and #comfortable while allowing you to look and feel #feminine.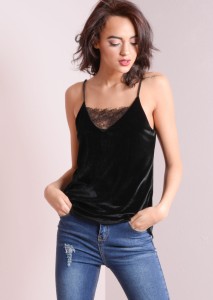 Wide-leg velvet pants are very interesting to see and #comfortable to wear. They are also very versatile and, by adding different #accessories, you can style them for the office and a  night out with your friends.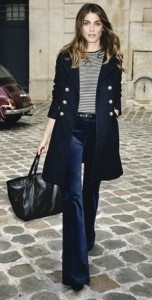 Velvet high heels look very #elegant so be careful when picking the rest of your #outfit, as they are perfect for dressier occasions. On the other hand, there are also velvet flats you can wear with #jeans or a simple #dress or #skirt.