Share on Facebook
There is a reason why so many women adore boots - they look good on  anyone, there is a number of different styles to choose from, and they can be a part of both casual and elegant outfits. But, there is a small secret - not every style suits every body type. If you want to learn what type of boots will make you look your best whether you are petite, slender, or tall.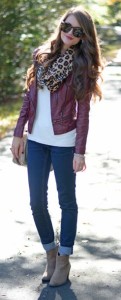 If you are petite, you should look for #boots high heels, but take the length of your legs into consideration, too. If you legs are short, ankle boots will make them look longer, but if they are long in the first place, you have many more options.
Ankle #boots with high heels are also a great choice for women who present their muscular legs in the best way possible. But, women with slender legs are the luckiest ones as they will look amazing in almost any style. However, over-the-knee thigh #boots look best on them.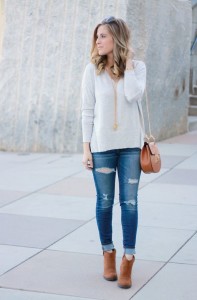 If your legs are short and stout, what you need to do is add height and length - heeled boots will add the necessary height, and ankle-cut styles will make your legs look longer than they really are. On the other hand, tall ladies can either wear a medium-hight heel in order to look even taller, or opt for a flat style if they want to stick to their natural height.