Share on Facebook
Is your #hair beautiful and healthy? Or did blow dryers, weather, and different products take a toll on your hair? All you need to make your dry, damaged or oily hair shine again is already in your fridge! Homemade hair masks are cheap, easy to make, you can make them so that they exactly match your hair's needs and they contain no harsh chemicals. So skip all of those costly commercial hair products and nurture you scalp and hair with powerful natural nutrients!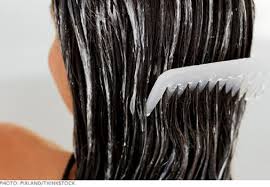 Dry hair: Olive oil Olive oil hydrates, rejuvenates, and nourishes your dry hair. It gives your hair a healthy glow and it's very beneficial for hair growth. For dry hair, combine 3 tablespoons of olive oil with 2 eggs, apply the mixture to your hair and let it sit for 20 minutes. You can apply it to wet or dry hair and for more softness, leave the mask on your hair longer.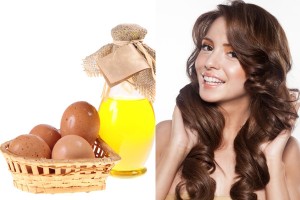 Oily hair: Apple cider vinegar To eliminate any excess oils from the scalp and hair lengths, use apple cider vinegar. ¼ cup of apple cider vinegar and a grated peel of an entire lemon make a great treatment for your oily hair. Let this mixture set for 15 minutes and then rinse with warm water. This mask will make your hair shinier and healthier, and stronger.
Damaged hair: Honey and bananas Bananas and honey increase the moisture of your hair, leaving it glowing and lustrous. Here is how to make a great homemade hair mask for your lifeless hair: mix ½ a ripe banana and two tablespoons of honey and allow this mixture to set on your hair 20 minutes before rinsing.