Share on Facebook
Every season calls for its own specific color combinations - while spring and summer colors tend to be very bright, fall and winter colors are usually much darker. So, when you don't know what to wear, you reach for black. But, in order to make your fall outfits more interesting , here are a few fashionable color combinations to try this fall.

If you feel adventurous, try bright red and hot pink. This is also a great color combination for an evening event. Also, try combining pink and army green pieces - pink brightens your complete #outfit, while green adds a casual vibe.
If you like red and blue and you used to wear them all summer long, tone them down and opt for deeper tones now. The mix of navy and burgundy looks #sophisticated and very appropriate for the season. Another color that goes great with navy is white. Mix your favorite white pieces with deep colors, such as navy or dark green, and you will get a fresh and youthful outfit.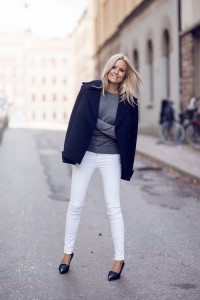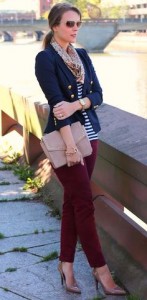 Pastels are another great option for #fall. Mix them with cream, grey or another neutral.  Grey also looks great when combined with oxblood, but this luscious color looks even better and more exciting when combined with cobalt blue.
Related articles