Share on Facebook
Coffee has several benefits not only as a beverage, but as a body scrub as well. It works as a natural exfoliant and the caffeic acid found in coffee grounds can affect anti-inflammatory activity and wound healing. Besides, the properties in coffee can help diminish the appearance of cellulite. So, why not use coffee as a beauty product? Homemade coffee scrubs are easy to make, and here is how you can do that.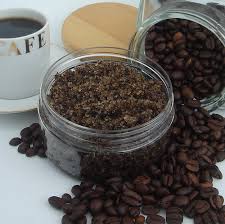 As an exfoliator, coffee helps to slough away dead #skin cells and reveal a real glow. To make a #natural body scrub that will make your skin looking healthier you need only four ingredients and you probably already have all of them in your kitchen.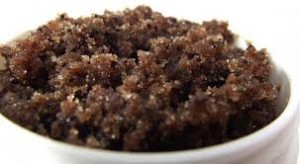 You need ½ cup of ground coffee, ½ cup of white or brown sugar, and ½ cup of coconut oil. Mix all the ingredients, massage the scrub on wet skin in circular motions and rinse with warm water.
The coffee and sugar will exfoliate your skin leaving it smooth and the coconut oil in the recipe will keep your skin moisturized. The caffeine in coffee helps eliminate oils and the rough texture of coffee grounds will slough away dead skin. Coffee and coconut oil are reach in antioxidants, which are very beneficial for your skin. And, although it's not possible to eliminate cellulite completely, this #homemade coffee body scrub will help reduce its appearance. Caffeine and antioxidants will lower the amount of toxins in your body and eliminate the free radicals and improve your circulation, which will make your cellulite less severe.