Share on Facebook
Although swimsuit shopping can get really frustrating, with a few right tips, you can easily become excellent at choosing the right swimsuit for your body type. Take a look to learn what to look for when it comes to narrowing down that endless swimwear options to the ones that flatter your frame best.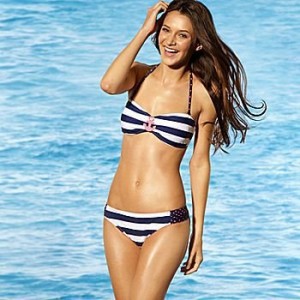 Pear shaped ladies should remember that the most important thing when it comes to choosing the right #swimwear is balancing the proportions. Therefore, they should avoid boy short bottom and look for a clean-skirted swimwear. Moreover, eye-catching top will draw attention away from the bottom and make it seem smaller.
If you are athletic, that means that you have fewer curves, which means that you should look for #swimsuits with less coverage, as they will make your body seem more curvaceous. Bold prints and #swimwear with feminine flair are the right choices for you. Tie-side bottoms will also create the curves you want.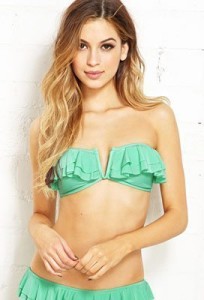 If you are looking for a way to conceal your tummy, try one-piece #swimsuits and high-waisted two-piece suits. Gathered fabric is also a great solution for you, as it creates definition in the waist.