Share on Facebook
We all know that harsh chemicals and excessive hair styling can damage our hair, but most of us still do it. Moreover, your hair can get damaged even if you treat it with care. That is why you need to know how to improve the overall quality of your hair - try one of these excellent homemade hair masks for damaged hair.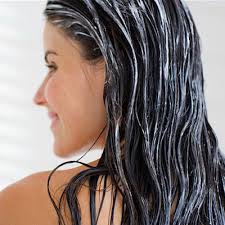 If you have dry #hair, you need to moisturize it, and the easiest way to do it is with banana and honey. Just mix one mashed banana, one egg, 3 tablespoons of milk and the same amount of honey and add 5 tablespoons of olive oil and use this #mask twice a week.
A very simple #homemade #hair mask that suits all #hair types is egg mask. Mix an egg white if your #hair is oily or 1 full egg if you have normal to dry #hair with a few drops of lemon juice, if you find the smell of egg unpleasant. Leave this mask on your #hair for about 20 minutes. The egg white cleanses your #hair, while the egg yolk is rich in fat and protein which makes this mask an amazing treatment for #healthy, shiny #hair.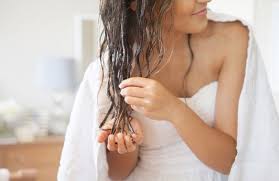 You probably already know how beneficial Aloe Vera and olive oil are for your #skin and #hair, so why not mix these two ingredients into an incredible #homemade #hair mask? You need 4 drops of Aloe Vera, 3 drops of olive oil and an egg yolk. Let this mask rest on your #hair for about 4 hours or leave it overnight for even better results. To make your #hair stay #shiny and #healthy, apply this mask regularly.