Share on Facebook
Flannel shirts are one of the fall essentials - they will keep you warm and help you look great this fall. If you wear them, than they are probably one of your favorite wardrobe essentials; if you don't, take a look and learn how you can style this fall wardrobe staple.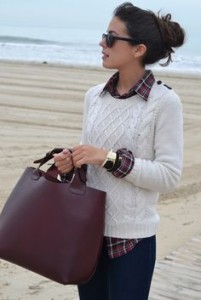 You can just wear your flannel #shirt under a #cardigan to keep warm and achieve a casual look in no time. Your plaid shirt will look even more interesting if you accessorize it with a knit scarf that will also help you stay warm, and if you add a pair of destroyed jeans, you will get a perfect weekend #outfit.
If you want to look more #sophisticated wearing a plaid #shirt, just add a fur vest and you can again accessorize it with a chunky knit scarf. For a more dressed up #look, tuck your #shirt into your #jeans and you can even add a bright belt for a more youthful #outfit. When you want to get a more interesting #outfit, wear you #shirt with another pattern or print.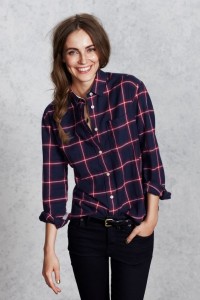 A #blazer is another wardrobe staple that you can use to make your plaid #shirt look more professional. For a  simple and casual fall #look, pair your comfortable flannel #shirt with knee-high #boots, or with your leather leggings if you want to make them daytime appropriate.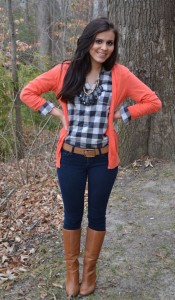 Related articles