Share on Facebook
A great skin care routine involves an exfoliant, but you need to be careful not to over-exfoliate. If your skin looks red and dry and feels painful, instead of looking radiant and feeling smooth and soft, that means that you've either used a scrub that is too harsh or that you've been scrubbing for too long. When something like this happens to you, you need to know how to help your skin heal as fast as possible. Take a look at how to do that.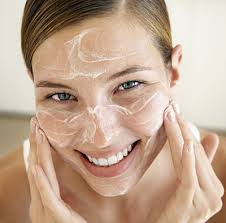 First of all, you need to use a scrub that is right for your #skin type. Whether you have dry, sensitive, or oily #skin, there is a scrub designed specially for you, you just need to know your #skin type and then look for a scrub that would fulfil all of you skin's needs.
Over-exfoliation is very dangerous because it causes inflammation and if those inflated surface #skin cells become infected by bacteria, it takes a lot of time and effort to treat them.
However, such a thing as over-exfoliation can happen to everyone, and if you want to prevent other bigger problems, you need to react properly to this situation. The solution is quite simple - you just need to stop exfoliating for the following 2 or 3 weeks in order to give your #skin enough time to heal. In the meanwhile, use a very mild cleanser to wash your face and only a very mild hydrating face cream.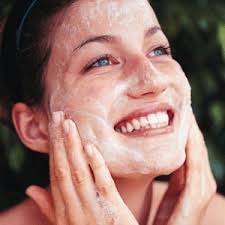 If you want to know often you should use a face scrub, you first need to know your skin type. While some types, such as oily #skin, can be treated once a day, if you have gentle #skin, you might have to use a scrub only once a week. Flaking or dull #skin might also need to be exfoliated daily.