Share on Facebook
Homemade masks are amazing for your skin, but they are also very affordable, since you use only natural ingredients you can almost always find in your home. Green tea, packed with antioxidants, works magically to detoxify your face and skin and enhance your beauty. A homemade green tea face mask is easy to make - take a look!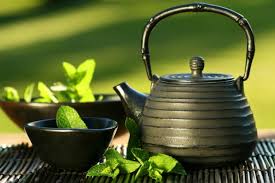 To make a #mask for glowing #skin, you will need green tea and honey. Take a tea bag, cut it open, put the green tea leaves in a bowl, moisten them a bit, and then add some honey, and let this #face #mask rest on your face for about 20  minutes. This simple #homemade face #mask will keep your skin moisturized and #glowing  and it can help you if you suffer from wrinkles or dark spots.
A combination of green tea and lemon juice is an excellent choice for you if you want to keep your #skin nourished and fight the signs of ageing. Mix two spoons of brewed green tea with 1/2 spoon of squeezed lemon juice, apply it on clean #skin, let it dry and repeat the process and then wait for about 10 minutes before you wash your face. This mask is packed with antioxidants, vitamin C and citric acid which is why it lightens your #skin and tightens #skin pores.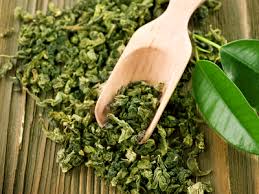 If you need to rejuvenate your dry #skin, you should mix green tea with yoghurt and banana, as this #homemade face mask is a perfect solution for dry #skin that needs to be rejuvenated and refreshed. After you boil some green tea leaves, stain it in order to get green tea solution. Mix it with 1 table spoon of ripe mashed banana and the same amount of plain yoghurt, apply this mask and let it sit there for about 20 minutes.