Share on Facebook
Ripped jeans are more popular than ever! But, buying the distressed style can be really expensive. Luckily, you can make ripped jeans by yourself in just a couple of simple steps. Here is how you can do that and have real control over the rips!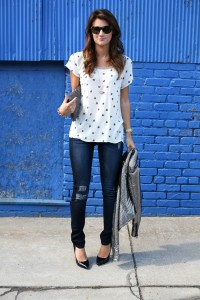 The first thing you need to do is to choose a pair your want to rip, obviously. It's also a good idea to pick a pair you don't actually want to wear any more and practice. A couple of trial runs will give you the confidence you need to achieve the right #look once you start making rips on the chosen pair of #jeans.
To make the proper holes you will need a pair of small and very sharp scissors, but to make your #jeans look authentically ripped, take some sand paper or steel wool and a pumice stone and use them to distress your #jeans before you start cutting them.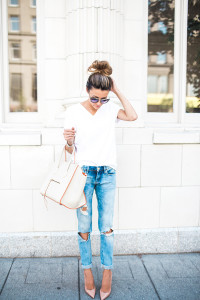 Use a chalk to mark where you actually want the rips to be, and do it while you are standing.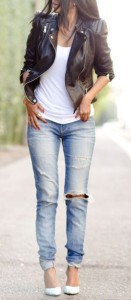 Next, lay them flat and start rubbing the marked areas with sand paper and pumice stone until the #jeans starts to look worn.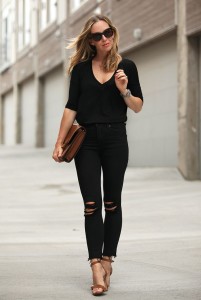 Finally, after you decide they look distressed enough, use your scissors to scrap the area you want the holes to be. If you don't want to show too much #skin, only scrap until you see those white horizontal threads and then fray the threads with tweezers.