Share on Facebook
During summer many girls choose to wear lip gloss instead of lipstick because they are quick and easy, which means that winter is the perfect season to experiment with dark lipsticks. But, if you want it to stay in place, you need to be smart about the application and coordinate your dark lipstick with the rest of your makeup and your outfit. Take a look and learn how to do that.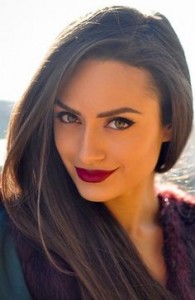 If you decide to wear a dark lipstick, then you have to pay attention to your #outfit. You can't wear a flowery blouse with burgundy lipstick - you need to have an #outfit that matches your lips. Since winter is the perfect time for darker #outfits, choose a black or burgundy sweater dress, a color that can be worn alongside you lip color.
While it is very easy to fix mistakes when you apply light #lipsticks, a dark color is really hard to remove. That is why you need to be as precise as possible and use a brush to apply the color. Another #makeup product you need to use if you plan to wear a dark lilpstick is a lip liner. Also, choose mattes instead of glosses, since they are less messy and more durable.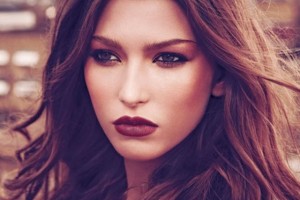 If you're planning to wear a dark #lipstick, keep the rest of your #makeup subtle. Your lips will be the focal point of your face, so you should avoid dramatic eye #makeup. To avoid ending up with a face that is too busy, apply only a small amount of your #blush. However, you shouldn't skip it either, because you don't want to look washed out.