Share on Facebook
In order to achieve an interesting and modern interior, keep in mind that the key is variation in color, pattern, style and texture. When it comes to wood pieces of furniture with different finishes, you should avoid matching them if you don't want your interior to look monotonous, but you still have to be familiar with a couple of tricks in order to mix them successfully. Take a look at the following tips.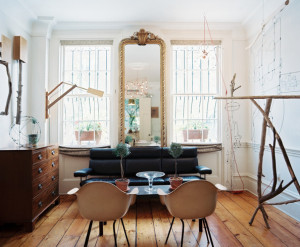 You don't have to choose the wood pieces that have the same finish, but they need to have the undertones that match each other. Take a close look and decide whether the pieces you plan to mix have warm or cool undertone, and when you combine those with the same nature, the result will be stunning.
In order to mix different wood finished successfully, pay attention to the grain. Choose the pieces with similar grain if you want to make your room look more or less formal. Remember that larger grains look more formal, while finer grains read more casual.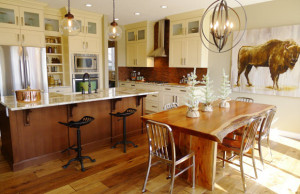 If you are not experienced enough, start with just two different wood finishes. That way there will be almost no risk of ending up with a chaotic #interior and it will also look more balanced, especially if you repeat the finishes a few times throughout the #interior.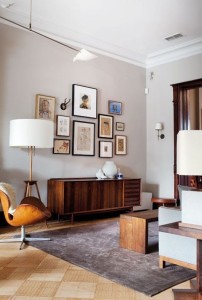 If you have to mix two wood finishes that are not quite similar, find a buffer that will help you draw attention away from that dissimilarity. A rug between a wood table and floor that don't exactly go together will smooth that transition.