Share on Facebook
If you are expecting, then you are probably very excited about shopping for maternity clothes. However, such a shopping might be intimidating, especially if you don't want to spend too much money on temporary clothes or you have no experience. Whatever might be the reason, you need to start with the essentials, such as jumpsuits or one-piece dresses. Take a look and find out how to buy maternity pieces that will make you feel comfortable during your pregnancy.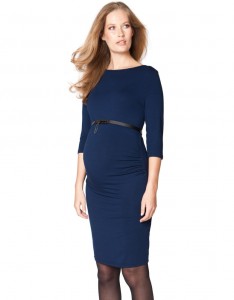 Look for comfortable and #stylish shoes, such as ballet flats, espadrilles and slip-ons, and opt for neutral colors and silhouettes that can help you dress up every casual #outfit. You might want to consider buying a bigger size because of the swelling you might experience.
Comfortable and soft leggings might become one of your most cherished pieces, so look for the ones that extend above the bump. Such high-waisted leggings can be paired with a #floaty top or you can choose a tank and tuck it in. A loose #dress is equally important - such a #dress is very comfortable, but it can make you look put together.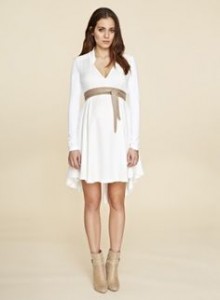 A pair or two of quality maternity #jeans are also very important in every pregnant woman's closet, and you need to choose the #style that can be combined with most of your tops. Choose a couple of sleek pencil #skirts so that you can easily dress up whenever you want and buy neutral colors that can be paired with both classic #shirts and #elegant blouses.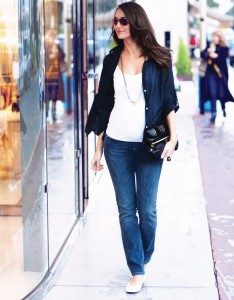 A long #cardigan is an excellent piece that you can wear over a tight #dress or #shirt so that you can showcase your bump and create a slimming silhouette at the same time.